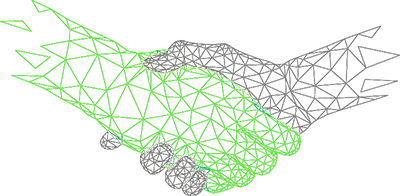 Empower your customers with kompany
If you are a provider of business verification or KYB solutions, then you owe it to your customers to ensure your products are always using the most up-to-date and audit-proof data. Join hundreds of FinTech platforms around the world who are already using kompany's host of products and tools to change the way they do their Business KYC work. Let's enhance the financial services you offer your customers by partnering together.
Why partner with us?
Unrivalled access to primary-source data - We provide our partners access to the world's largest live network of company filings; the data you request is exclusively obtained from primary sources in real-time
Enhanced client infrastructure - We use a modern RESTful API that's easy to implement, flexible to customize, and delivers your team audit-proof data instantly
End-to-end support - From demos to onboarding and beyond, our team of Solution Specialists are standing by to offer timely and thorough personalized care to ensure your every need is met
Confidence for your clients - Our solutions are designed to offer your clients, an intuitive, easy-to-use platform that makes interacting with your service straightforward and simple
Contact us
expand_less